Getting Better All the Time
With All of Our Caregiving, Caretaking, and Giving to Others, We Must Remember to Take Good Care of Ourselves
By James F. Gesualdi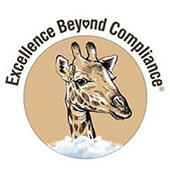 To keep ahead, each one of us, no matter what our task, must search for new and better methods—for even that which we now do well must be done better tomorrow.
—James F. Bell
Well-being is realized by small steps, but it is no small thing.
—Zeno
Animal well-being, or more broadly, animal interests, protection, and well-being, are at the heart of the good we do. Giving of ourselves, giving care and all the good we can muster for animals and others, is the best investment of our lives. This improves their time here with us, and ours here with them.
After a lifetime of putting my heart into everything, including animal interests, protection, and well-being, and nearly a third of a century of "lawyering from the heart," my heart needed a rest. As the new year commenced, my heart got a seven-hour respite of sorts during open heart surgery at St. Francis Hospital, here on Long Island. This column is only possible thanks to the good work and good works of countless caregivers, known and unknown. From memory, some of those owed more than I can say include Drs. Colangelo, Wells, Shlofmitz, Pogo, and Goldman; Rob, Christina, Anthony, Bridget, Gina, Emily, Beatrix, Will, Nicole, Nora, Priscilla, Priyanka, Jennifer, Lawrence, Shanny, Kate, Suzanne, Donna, George, Earl, Sister Faustina, and so many more.
Time in the hospital and its cardiac ICU was like an advanced Academy seminar in life and well-being. My grateful heart, body, mind, and soul are still discerning the lessons. Among the most enlightening portions of the experience are the following:
Caregivers, caretakers, and those who help and support them are everywhere.
Caregivers can always use more resources. Nevertheless, they do so much good with everything they have.
Though we may feel the depth and urgency of our own needs, there are always those in greater need of help. If at all possible, find a way to help them.
Patience pays, in more acts of kindness and unexpected miracles.
No act of kindness is ever too small.
Attaining and maintaining wellness is important. It can also bolster you through the days of recovery.
The mind and our thinking faculty give us our greatest superpower. Use them constructively.
Expressions of gratitude to specific individuals generally make us feel better, while also connecting us on another level.
Love is the greatest force for good.
As with animal caregivers, human caregivers give so much to save, protect, and improve lives.
Being your best as a caregiver also requires taking care of oneself.
With a grateful heart—to all those encountered on this journey, directly and indirectly—your good work and good works will fill my heart all the days of my life.
Kindness can transform someone's dark moment with a blaze of light. You'll never know how much your caring matters. Make a difference for another today.
—Amy Lee Mercree
For more information on the constructive Excellence Beyond Compliance® philosophy behind these ideas, please listen to Debra Hamilton's "Why Do Pets Matter?" podcast,"James F. Gesualdi on the Principles of Constructive Engagement and Enlightened Caregiver's Creed."
© 2022 James F. Gesualdi, P.C. The opinions expressed herein are solely those of the author. This is not, nor should be construed as, legal advice.