Getting Better All the Time
Giving Thanks for Doing Work that Makes Our Lives "Good for Something"
By James F. Gesualdi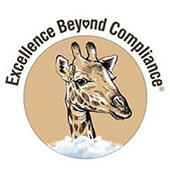 To keep ahead, each one of us, no matter what our task, must search for new and better methods—for even that which we now do well must be done better tomorrow.
—James F. Bell
Be not simply good, be good for something.
—Henry David Thoreau
Giving thanks opens our hearts, and reminds us of the good all around us.
Mindful of the ever-present good within which we exist, and which we can enlarge with our own thoughtful action, we are inspired toward greater progress for animals and each other. Drawing upon this true spirit of thanksgiving daily keeps us continuously improving, and raises our consciousness so that we may be better able to lift others sharing this journey.
Thanksgiving messages have been shared far and wide, most every year of my professional life. The heartfelt words that follow represent the best of those sentiments contained in past editions of this column.
Thanksgiving for Caregiving (and So Much More)
November 2016
Cultivate the habit of being grateful for every good thing that comes to you, and to give thanks continuously. And because all things have contributed to your advancement, you should include all things in your gratitude.
—Ralph Waldo Emerson
As Thanksgiving is approaching here in the US (and was recently celebrated in Canada), the gratitude carried in my heart every day commands outside expression. Here is an altogether inadequate attempt at thanks-giving. Let us each remember and thank, in thought and through our actions, those animals that have inspired us and for whom we strive to be and give our very best and more; those people, colleagues, mentors, friends, family, and others who aid, encourage, and support us in the good we do; and those circumstances and critics which challenge us to be even better.
Gratitude is a special force that empowers us and elevates our consciousness to a higher form of living.
—Revs. JoAnn and Cecil Corsiatto, The Emmet Fox Resource Center
Serving Gratefully Is the Highest Form of Giving Thanks
November 2018
We make a living by what we get, we make a life by what we give.
—Sir Winston Churchill
Make time to give thanks. Express gratitude. Come together. These are beautiful things. It is wonderful that one day each year is dedicated to giving thanks. Anticipation of this lovely commemoration extends the gratitude mindset. We can sow more good in this world by making thanks-giving, giving thanks, and serving gratefully a daily practice.
Giving, like caregiving—serving animals and their interests and well-being—gets us into positive action, generating positive results, and even more positive action. Improving and protecting animals' lives is such an outcome, and a most worthy one at that.
Giving, like caregiving, lifts up other living beings, raises our consciousness and that of others, while nourishing our souls.
Giving, like caregiving, builds awareness, develops character, and refines skills so that we can more effectively do even more good.
Positive means for giving and serving gratefully can be found in the Principles of Constructive Engagement (Turning Challenges into Opportunities: the Principles of Constructive Engagement, November 2015), available at the Academy newsletter archive.
Be grateful that you can change yourself for the better and, in doing so, help animals.
We are all very fortunate to be able to use and improve ourselves in order to better serve and help animals. Be ever grateful, continuously improve, and make an even greater difference in serving animals and their interests.
Giving thanks for the opportunity to serve, and for those other souls who serve as well (including those who have helped us along the way), positively reinforces all the good emanating from giving and serving itself. Indeed, serving gratefully is the highest form of thanks-giving, and we should steadfastly maintain this consciousness, as we fulfill the caregiving responsibilities we are blessed and challenged to have entrusted to us.
A Further Note of Gratitude (for Things Visible and Invisible)
A grateful heart overflowing with appreciation…
Thanks to you for reading, serving gratefully, and inspiring so many (myself included) with your good works on behalf of animals.
There are two kinds of gratitude: the sudden kind we feel for what we take; the larger kind we feel for what we give.
—Edwin Arlington Robinson
Supporting the Cause of Animal Protection: Words from the Heart
November 2019
Words are singularly the most powerful force available to humanity…
—Yehuda Berg
This Thanksgiving season, let us gratefully acknowledge and realize that we are engaged in the important mission of animal protection. Enhancing and continuously improving animal welfare is a form of animal protection. Seeing to animal and public safety is a form of animal protection. Saving species and their natural habitats is a form of animal protection. Educating our friends, guests, and the young is a form of animal protection. Research relating to animal welfare and wildlife conservation is a form of animal protection. We are a part of the larger cause of animal protection, and that is a good thing for animals and for us. It infuses our work with even deeper meaning and significance. That, in turn, should make our work better, and will further help the cause of animal protection.
Giving Thanks

Giving thanks is such a joy. Thank you for inspiring and reading these words. We are most fortunate to do what we do each day—administering, cleaning, caregiving, communicating, educating, fixing, maintaining, marketing, securing, and doing the best we can for animals. We are also quite fortunate to have each other, those who support our work on behalf of animals, those who challenge us, and, most importantly, the animals with whom we share this world.
At times, our own light goes out and is rekindled by a spark from another person. Each of us has cause to think with deep gratitude of those who have lighted the flame within us.
—Dr. Albert Schweitzer
The Practice of Giving Thanks…
November 2020
I would maintain that thanks are the highest form of thought…
—G.K. Chesterton
Develop an attitude of gratitude and give thanks for everything that happens to you, knowing that every step forward is a step toward achieving something bigger and better than your current situation.
—Brian Tracy
These words are it. They are all I have left to give, and everything in this world to me. That sounds like very little or quite a lot, depending on one's perspective. It is enough. You, your colleagues, and your organizations do all the work. These words, when read, improved on, and applied by YOU, are intended to open new ways of fulfilling our responsibilities to animals and each other. So, once again, with an ever-grateful heart for all your good works, and with all my soul, this is meant to pay a tremendous debt, willingly undertaken, because it is one of gratitude.
An earnest reflection on the truly good practice of thanksgiving:
Let us be ever thankful
for this very moment and each one in which we live.
May boundless gratitude always fill our hearts—
especially at those times we strain to see the good.
The good that is all around us, within us, and sustains us.
Our practice of thanksgiving is only ever now and more than a day.
From this lofty consciousness, we can seize the opportunities to bring greater good
and more light to our journey, together with the animals and each other.
As we move forward, let us seek to more fully understand the animals, people, and world outside of ourselves, although connected to the essence of our being.
It is through such awareness and appreciation of our differences that we see anew the oneness of all life.
This knowledge strengthens our resolve to gratefully serve animals and others.
And that is our reason for being here, and it is good.
The good practice of thanksgiving raises our spirits, clears our minds, and empowers us to be better. Review "An Enlightened Caregiver's Creed" in the June 2017 Academy Newsletter, or faithfully apply "The Principles of Constructive Engagement" in the November 2015 Academy Newsletter, and see for yourself.
No one who achieves success does so without acknowledging the help of others. The wise and confident acknowledge this help with gratitude.
—Alfred North Whitehead
The art of thanksgiving is thanksgiving. It is gratitude in action. It is applying Albert Schweitzer's philosophy: "In gratitude for your own good fortune, you must render in return some sacrifice of your life for other life..."
—Wilfred A. Peterson
© 2021 James F. Gesualdi, P.C. The opinions expressed herein are solely those of the author. This is not, nor should be construed as, legal advice.