Getting Better All the Time
Regulatory Developments Open the Door for Proactive, Constructive Action
By James F. Gesualdi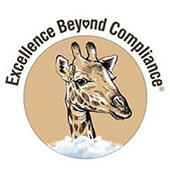 To keep ahead, each one of us, no matter what our task, must search for new and better methods—for even that which we now do well must be done better tomorrow.
—James F. Bell
Do not wait for extraordinary circumstances to do good;
try to use ordinary situations.
—John Paul Richter
Seemingly ordinary moments are filled with great potential.
Amidst the last remnants of then-Tropical Storm Henri passing through Long Island, there was a brief reprieve from the rain. It appeared that there was sufficient time for a short walk, though limited faith in that assumption led me to take a Ziploc bag for the phone and hearing aids.

Heavily overcast, the morning sky was a few shades lighter than on the prior rain-drenched day. A few distant clouds glowed to suggest the sun was attempting to rise, and indeed it did just that—and in brilliant fashion. Rather than walk backward in appreciation for the sun, moving forward was, as always, the thing to do. Purposefully headed in the right direction, mindful of one's steps traversing the puddles, there was just enough time to look up. Moving forward, in the right direction, and looking up—truly keys to constructive action and a fulfilling life.
On this morning, those good practices revealed true beauty that abounds and surrounds us in each moment of positive attitude, appreciative attention, and good work. It was an effort getting going that morning, but it was well worth it. A most spectacular rainbow filled the sky above and ahead. It spanned Main Street far into the horizon. It was a beautiful and awe-inspiring reminder of the joy that is ours in getting to it.
Exuberant step after exuberant step continued unabated, even as the rain began to fall and then picked up intensity. The last mile or so home was more of a dance than a soggy walk. Soon the rising sun was obscured, and the rainbow faded away. And that was OK. They lifted a tired, drifting spirit and opened these eyes that were previously too occupied with the unimportant to see the wonders and opportunities gifted to us daily. That is true within life generally, and certainly with respect to compassionately serving animals, their interests, protection, and well-being.
Opportunity continues knocking for the zoological community to lead in advancing animal and public health, safety, and well-being (or make way for others to do so).
USDA APHIS Proposes Framework for Monitoring Emerging and Zoonotic Diseases
On August 24, 2021, the U.S. Department of Agriculture (USDA) Animal and Plant Health Inspection Service (APHIS) announced its proposed strategic framework "to conduct surveillance for SARS-CoV-2 and other emerging and zoonotic diseases in susceptible animals and build an early warning system" as to "potential threats" to act more quickly to limit or prevent a pandemic. It is viewable here. This initiative provides the zoological community, perhaps in concert with the Zoo and Aquarium All Hazards Partnership, a unique opportunity to be active contributors in sharing expertise and experience in the detecting, diagnosing, preventing, and addressing emerging and zoonotic diseases.
This agency will be accepting written comments on the strategic framework until October 8, 2021, and is also hosting webinars on the strategic framework. The webinars will be recorded for listening after the live sessions.
Audits of USDA Animal Welfare Act program identify areas for constructive action and improvement—and we can lead the way.
The USDA Office of Inspector General (OIG) recently released an audit following up on its 2010 reviews of big cats and public safety at Animal Welfare Act licensed exhibitors. In addition, it released an audit following up on its 2010 review of commercial dog breeders. The 2010 audits were highly critical of the agency, and led to what one USDA leader called "the age of enforcement."
The recent 2021 big cat exhibitor audit reported that USDA APHIS Animal Care had not followed up in addressing the shortcomings of its "broadly worded guidance" in the regulations on public barriers, which are essential to animal protection and public safety. To rectify this, the agency is to review actual barriers and study the data to determine the extent this remains an issue. Note that public barriers are underappreciated as an item of concern (for many species beyond big cats) until an unfortunate incident, tragedy, or shocking image reminds us to be ever vigilant and regularly look at such things with fresh eyes. Things change within and outside exhibits, animals and their capabilities change, people change, and so must we, with the constant responsibility for animal protection and public safety.
Zoological organizations and professional associations can and should regularly review barriers, distances, heights, and associated features, including alternative protective features, such as staff and video monitoring and motion sensor alarms. Relevant standards, recent publications, and good practices should be consulted, refined, and shared. Get children involved, and ask them to show your vulnerabilities; then take this information to the agency, and propose an update to the barrier-related regulations. Productively lead in animal protection and public safety, in a way no other stakeholders can match.
Per another OIG recommendation, the agency is also going to explore whether it can require reporting of animal escapes, attacks, and similar incidents. This would provide empirical information, better monitoring, enforcement, improvements and follow-ups.
With all due respect, the agency clearly has the authority to request and require such information. An underutilized regulation, 9 CFR § 2.125 provides that exhibitors "furnish…any information an APHIS official may request" with respect to "enforcement of [the AWA], the regulations and standards..." If an animal escapes or a person improperly enters an enclosure, if there is an attack or other incident, many regulations—including those regulating barriers, containment and general handling—may come into play. Information on such situations is necessary for enforcement of the AWA, and can thus be requested and required.
It has been written previously in this column, and in the Excellence Beyond Compliance book, that such situations should be self-reported immediately. Similarly, lessons learned, improvements undertaken, and good practices developed or discovered should be made available to the agency and others to accelerate advances everywhere. Here again is an opportunity for zoological organizations and professional associations to lead in making self-reporting a regular practice—and even a policy.
Back to the agency. As noted above, it is respectfully submitted that the existing AWA regulations provide the authority to request and require information relating to animal attacks and/or escapes, as well as the prompt reporting of such to the agency. While a new regulation would make this explicit, with animal protection and public safety at stake (and hopefully with the zoological community's associated proactive, protective actions as well), the agency could issue a stakeholder announcement, or a tech note on the self-reporting of such incidents. The agency could also amend the Animal Welfare Inspection Guide to instruct inspectors to inquire at the outset of each inspection if there have been any animal escapes and/or attacks, and/or similar incidents to report. If so, the inspector can then gather all relevant information.
The recent 2021 dog breeder-related audit—though seemingly far removed from the zoological world—also holds lessons and insights for the zoological community. That audit identified ongoing shortcomings with the agency's handling and resolution of animal welfare complaints. Criticisms related to inconsistent handling of complaints, lack of process for reviewing complaints and documenting their resolution, and the need for enhanced inspector training on handling of complaints, documenting resolutions and explaining agency actions. These issues led the auditors to conclude "therefore, APHIS is not able to ensure the overall health and humane treatment of animals at these facilities". As zoological organizations are subject to the same complaint process, this audit is just as relevant and important as animal protection and public safety at facilities exhibiting big cats.
The agency's plan for addressing these concerns includes developing "Complaint Guidance" and associated inspector training on handling complaints and documenting related actions. There will be corresponding updates to the Animal Welfare Inspection Guide, and that will allow conscientious zoological organizations to better understand the agency's updated manner of handling complaints. It is respectfully suggested that the agency should go further in using complaint handling and resolution to advance AWA compliance and animal welfare. The audit and the agency solely focused on complaint handling processes and documentation regarding individual facilities, and that would help animals. A brief annual summary report of complaints including total number, general area of concern, common means for resolution, cases requiring enforcement actions, as well as corrective measures, improvements and good practices used to resolve complaints could be employed by other facilities, and that would help animals.
Accrediting associations and their zoological organization members should consider aggregating lessons from AWA-related complaints, if any, reviewed by the agency involving member facilities, as well as internal (and external) concerns and complaints handled by individual zoological organizations. Individual zoological organizations like yours may be able to do more with what you learn and improve due to good handling of complaints and concerns. Keeping your colleagues and staff informed about your own handling processes and resolutions will reinforce awareness and efficacy of a fully empowered staff within a constructive, continuously improving culture committed to advancing animal welfare.
USDA APHIS Accepts Online Applications for AWA Licenses and Registration
USDA APHIS is now accepting online applications for licenses and registrations under the Animal Welfare Act. Visit the website for more information.
New Agency Informational Materials to Consult
The agency has recently published several helpful guidance documents including the following.
Tech Notes
Guidance for Zoos and Captive Wildlife Facilities Protecting Susceptible Animals from SARS-CoV-2 Infection notes practices to prevent infection and prevent spread between the public and animals, and provides links to further resources.
Research Involving Free-living Wild Animals in their Natural Habitat discusses field studies under the AWA and the role of Institutional Animal Care and Use Committees.
Animal Care Aids
These Animal Care Aids can really help sloth caregivers to excel under the AWA in doing good work, so that sloths can be more sloth-like and enjoy enhanced well-being.
Feeding Two-Toed Sloths discusses a balanced diet and other tips for feeding, effective digestion, and weight monitoring.
Housing Two-Toed Sloths covers environmental conditions, light, and enclosures.
Animal and public health, safety and well-being are always our responsibility.
Simple ideas and actions like those noted above are meant to make even greater use of our talents by mining regulatory developments to demonstrate our compassion and expertise. Being responsible for the health, safety, and well-being of animals extends to include the health, safety, and welfare of our guests visiting the animals. It is a tremendous responsibility.
The time to fulfill that responsibility began the moment your zoological organization first opened its gates, and your first moment within the zoological profession. It continues as long as a zoological organization exists—and individually, for all the days of your professional life. A life invested in helping others, including animals, is one well-lived.
Put your heart, mind, intellect, and soul even to your smallest acts. This is the secret of success.
—Swami Sivananda
© 2021 James F. Gesualdi, P.C. The opinions expressed herein are solely those of the author. This is not, nor should be construed as, legal advice.