Academy Courses: Adding Value to Higher Education Curriculum
Did you know that SDZWA Academy courses are used by colleges and universities? We have a number of subscribers who offer Academy courses to their students, and integrate them into their curriculum.
Here are testimonials from two of our members: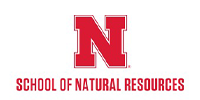 From Larkin Powell, Ph.D., professor of conservation biology at the University of
Nebraska–Lincoln: "University of Nebraska–Lincoln's School of Natural Resources has created a two-step offering using SDZWA Academy modules. First, we have two zero-credit courses on Zoo Animal Care, each with five Academy modules—these result in digital badges. Second, we created an Introduction to Zoo and Aquarium Science 100-level course that includes several Academy modules. Both experiences leverage the online platform and the Academy's industry knowledge and expertise, and we have found that they are useful to recruit students to our Fisheries and Wildlife major and minor. We will soon be using both experiences with a local high school career and
college pathway program."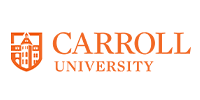 From Susan Lewis, Ph.D., professor of biology and animal behavior at Carroll University in Waukesha, Wisconsin: "At Carroll University, the SDZWA Academy courses form the foundation of a two-credit course that is an elective within our Animal Behavior major. The course, titled Fundamentals of Zoo Animal Care, is taken by 16 to 20 students each year. Students appreciate the real-world examples that help them to develop a strong basis on which to build their future career. Even students who do not plan to pursue careers in a zoo setting enjoy learning more about wildlife conservation, wildlife education, applications of animal behavior, and other topics."
If you are interested in offering Academy courses to your students, email us at SDZWAAcademySales@sdzwa.org.